Many of you have asked how we are all doing so we're going to give you periodic updates and peeks at our lives working remote. We are all managing quite well and learning new rhythms in how we work. We miss each other a lot and are FaceTiming with each other as well as doing various Zoom meetings.
I don't think we all realized how many times we check-in with each other, on personal or business things, each day. We are learning to continue to show our commitment to our shared value of collaboration.
Welcome Brennan!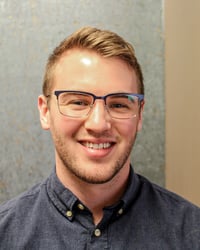 We are excited to introduce Brennan Skon as the newest Client Service Specialist to our team! Our staff have been simply amazing. Brennan had two weeks in the office before we went remote, and Stacey and Brett have been using technology to continue to train him and make him feel part of our Birchwood team. Everyone has been going above and beyond to continue to provide service to you, our valued clients.
After being in our house in Minneapolis for 30 years and having a den/study/office that I've never really used and instead has been the junk room, the room has been transformed into a wonderful office for me. I have a big comfy chair (formerly in Sally's office that was used as a piling platform) that I can sit in when I talk to clients without needing a computer screen and my desk has everything I need. Our dog Juneau has discovered that it is a great chair for him to curl up in and to stand and look out the second floor window, which of course is so much more interesting than the first floor windows view of the backyard. As an introvert, I've not yet reaped the benefits of being isolated from others because I've been on the phone nonstop with so many of you!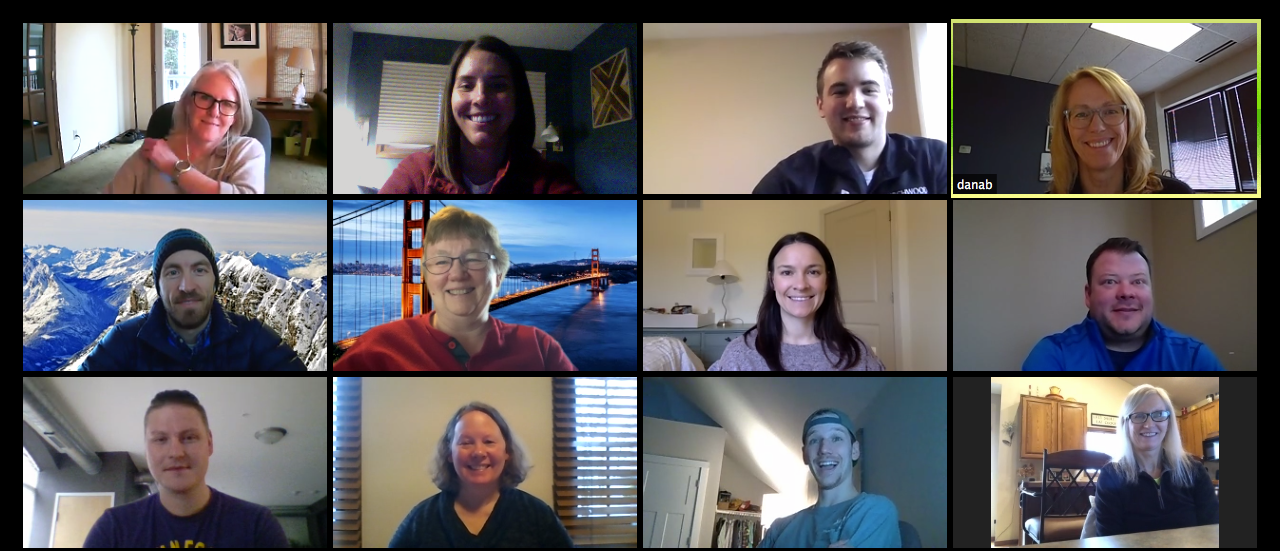 We just had our weekly staff meeting, using Zoom, and Steve won the prize of creativity, with a background of the Swiss Alps and wearing his winter jacket and hat! It was good to see everyone and hear the stories about how everyone is doing.
Finally, we are mindful of all of the people who aren't impacted by the financial markets because they have no investments and are instead struggling to pay bills. We are heartened by all of the stories of people doing things to help each other – from buying gift certificates, ordering takeout from favorite local restaurants, to delivering food to others, to paying for the haircut that didn't happen and so many more.

I've lived through a lot of market and economic conditions in the 35 years I've been a financial planner. In March of 2009 when it looked so very bleak, little did we know that an unprecedented bull market would follow. And although it will probably get worse before it gets better, I am feel confident that it will get better! We are a strong company and are up to the challenge. Please know that our entire team is thinking of the health and well-being of all of you and the world as we navigate this crisis. We're grateful for you all and urge you to call or email us anytime with any questions or concerns.
Sincerely,
Kay Kramer