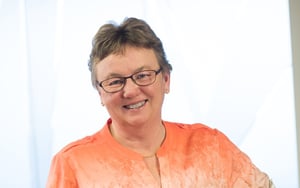 At Birchwood, we require all our advisors to complete the CFP® certification, which involves studying several courses about the technical aspects of financial planning and passing an intense exam. These courses are offered online and through a few universities that dovetail with a degree in personal financial planning.
To honor Kay Kramer's retirement and the work she has done not only helping our clients achieve their goals but in mentoring Birchwood advisors, we have established the Kay Kramer Financial Planning Scholarship at the University of Minnesota Duluth.
This scholarship will provide $2,500 each, to two outstanding students (per year), with a plus factor for people who are underrepresented in our industry-typically women and people of color. The scholarship will help cover the cost of completing their Personal Financial Planning Degree and/or to sit for the CERTIFIED FINANCIAL PLANNER exam. In addition, we hope that by assisting these outstanding students, we also help pave the way towards continued positive role models and leadership within the financial planning community.