Birchwood Financial Partners is proud to announce Five Star award winner Bridget Handke's appearance in the 'Women in Wealth' special section in the October/November 2022 issue of Fortune magazine.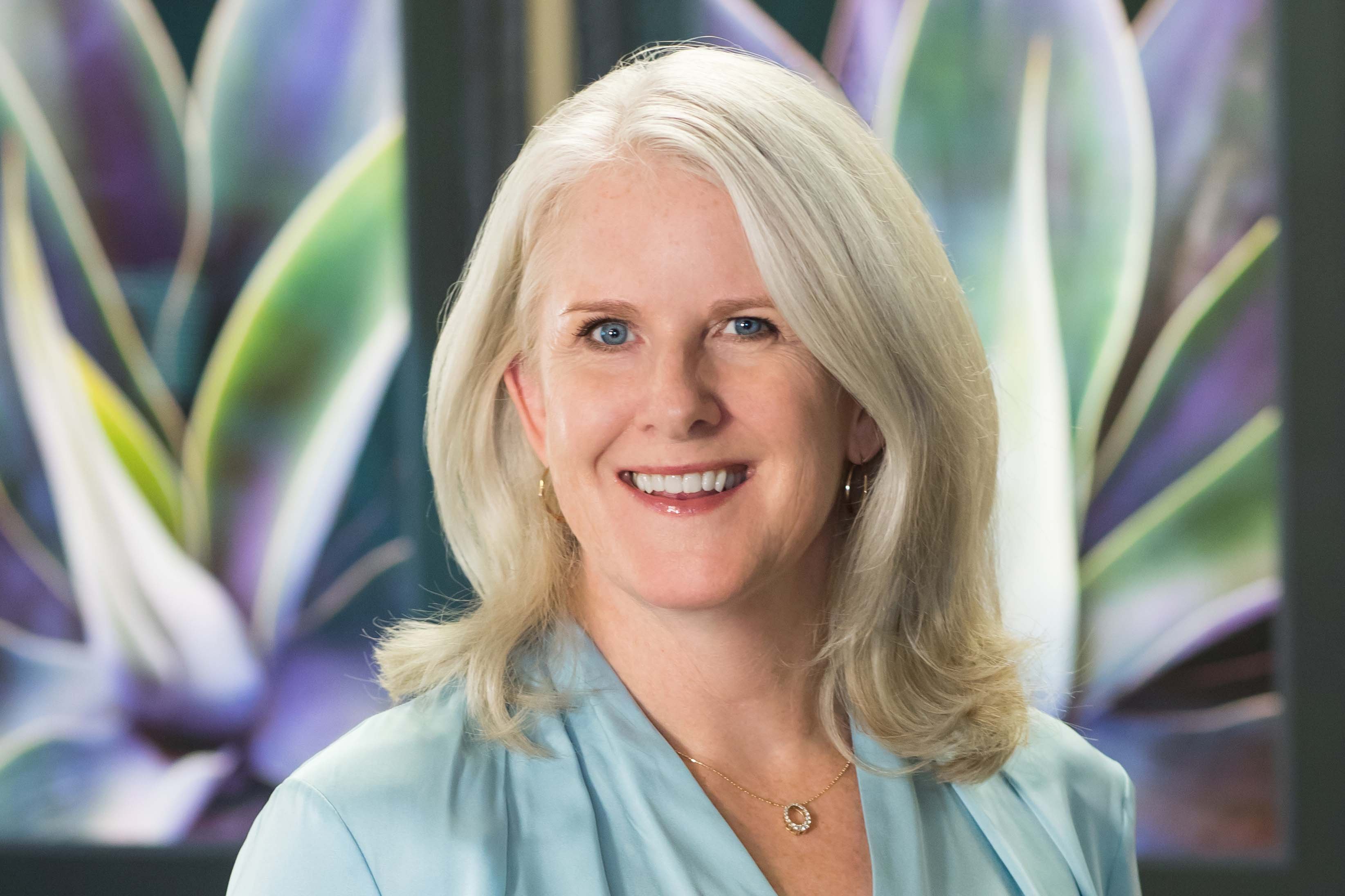 Bridget Handke, CFP® CAP®, Principal & Financial Advisor was named a Five Star award winner in 2022 for the 9th year. By earning this honor, Bridget has shown an outstanding commitment to clients.
The Five Star Wealth Manager award is based on objective research criteria. Five Star Professional's research team evaluates candidates from across major markets annually on ten criteria. Each of our award winners has shown a commitment to clients, strong industry credentials and has been evaluated on the quality of his or her practice. Bridget Handke has met these criteria and has been honored with the 2022 Five Star Wealth Manager award.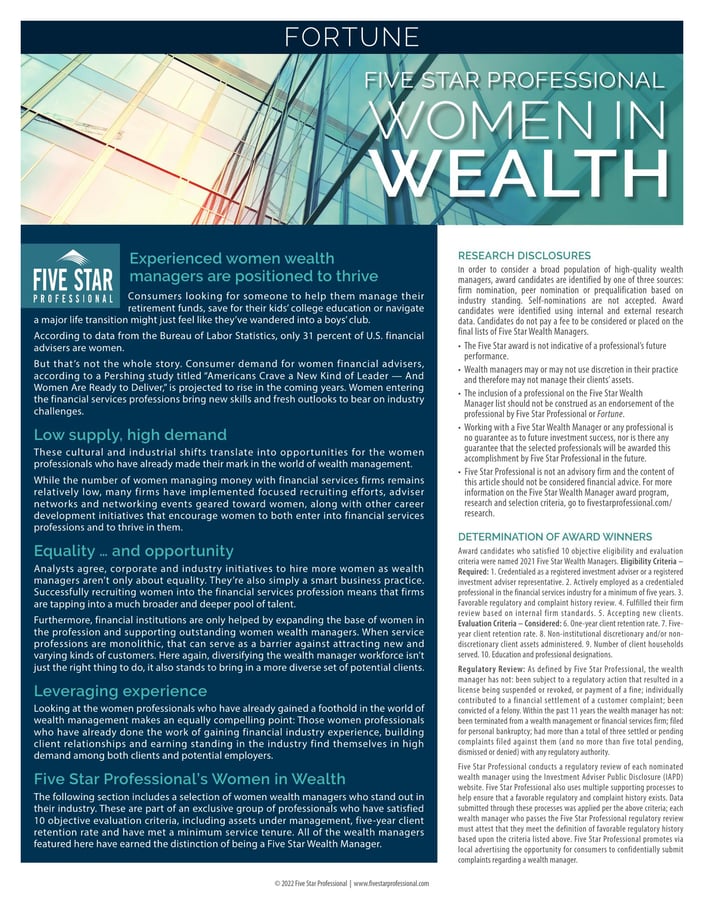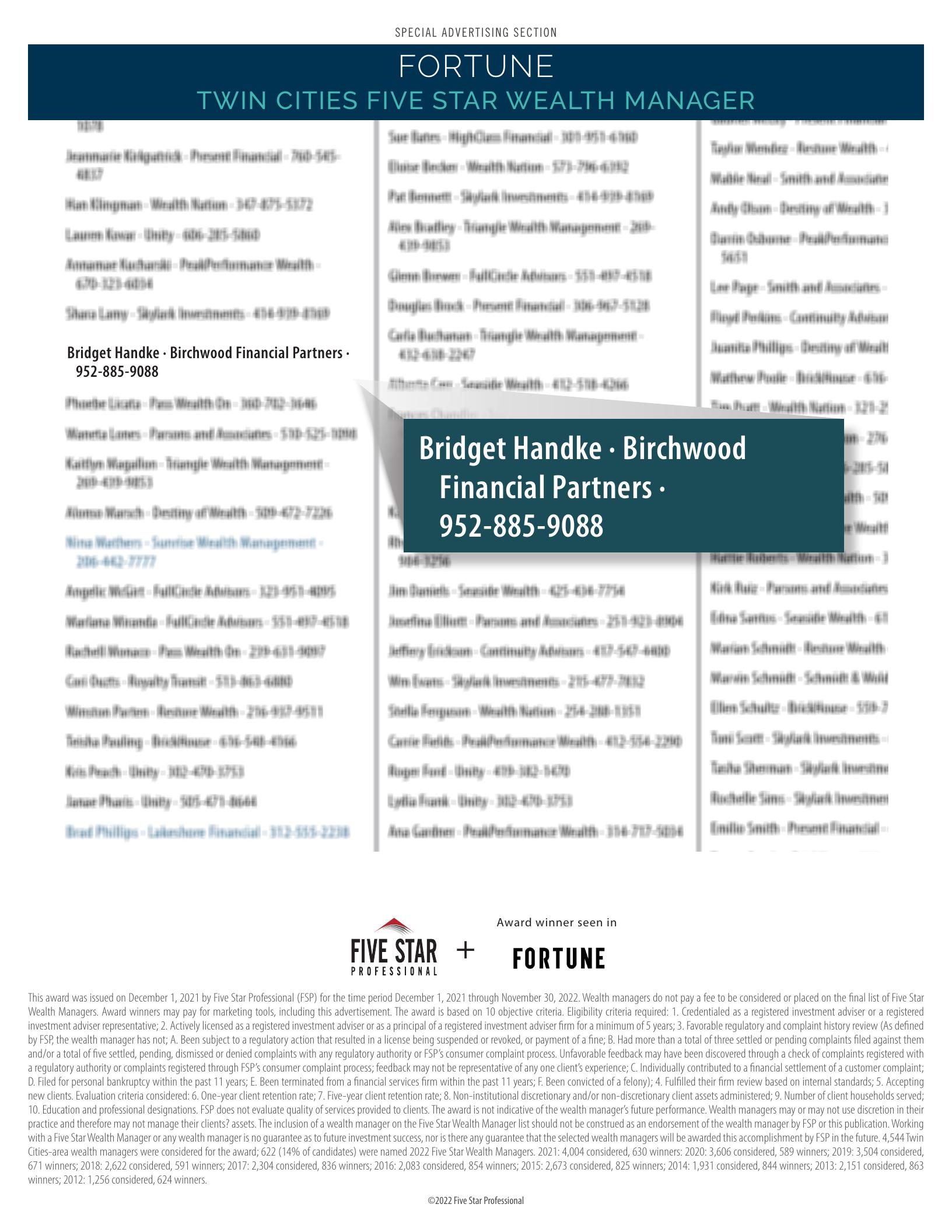 Fortune Magazine's Women in Wealth Section is a paid advertisement.
Five Star Wealth Manager Program
The Five Star program is the largest and most widely published financial services award program in North America. Award candidates are evaluated against 10 objective criteria to determine the Five Star Wealth Managers in more than 40 major markets. The Five Star Wealth Manager award process includes:
Nominations by peers and firms:
Wealth managers, including SEC- and state-registered investment advisory representatives and registered investment advisors, are nominated by their firm or a peer to be considered for the Five Star Wealth Manager award. Self-nominations are not accepted.
Objective selection process:
Award candidates are evaluated against 10 objective eligibility and evaluation criteria: 1) Credentialed as an investment advisory representative (IAR) or a registered investment advisor; 2) Actively employed as a credentialed professional in the financial services industry for a minimum of five years; 3) Favorable regulatory and complaint history review; 4) Fulfilled their firm review based on internal firm standards; 5) Accepting new clients; 6) One-year client retention rate; 7) Five-year client retention rate; 8) Non-institutionalized discretionary and/or non-discretionary client assets administered; 9) Number of client households served; 10) Educational and professional designations.
Regulatory and consumer complaint process:
Feedback from consumer surveys will augment a regulatory history review.
Firm review:
Firms will have the option to provide input on award candidates from their firm, regardless of the nomination source.
Click here for detailed information on the Five Star Wealth Manager research methodology.
To learn more about Five Star Professional visit fivestarprofessional.com.