Birchwood Principal and Financial Advisor Dana Brewer has been named to the Financial Advisor IQ (FA-IQ) Leadership Council.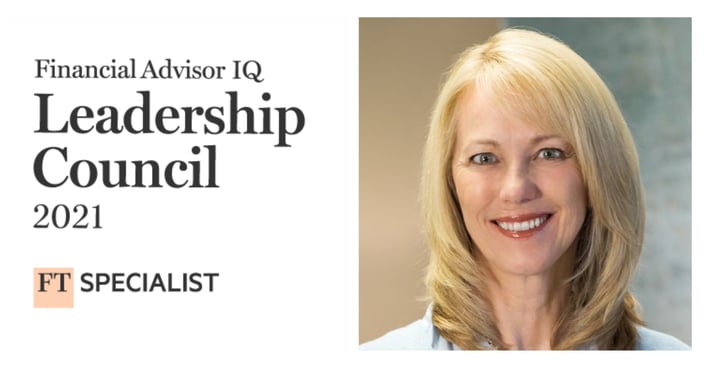 Financial Advisor IQ, from the Financial Times, is an advisor resource that informs, educates, and connects advisors with daily news focusing on practice management and a network of industry content from leading fund firms. The leadership council is a community of advisors focused on growing their clientele and sharing input that fuels research to help professionals strengthen their practices.
From FA -IQ:
The job of the advisor is evolving rapidly in the wake of the pandemic. Clients demand more services and deeper relationships; technology and remote meetings have become vital; and investment opportunities are becoming more diverse. This makes it the right time for FA-IQ to create a select community of advisors that aims to help promote growth and knowledge.

FA-IQ is proud to debut the list of financial advisors who have joined the Financial Advisor IQ Leadership Council:
Advisors applied to FA-IQ to join the Leadership Council. To qualify, advisors have to meet certain basic qualifications: they must manage or advise on at least $50 million in assets, have three or more years of experience as a financial advisor/broker, maintain an excellent compliance record, and express a desire to engage with industry issues.

Neither the advisors nor their parent firms pay any fees to the Financial Times or its FT Specialist subsidiary in exchange for inclusion in this community.
To learn more and read the full announcement visit: financialadvisoriq.com.