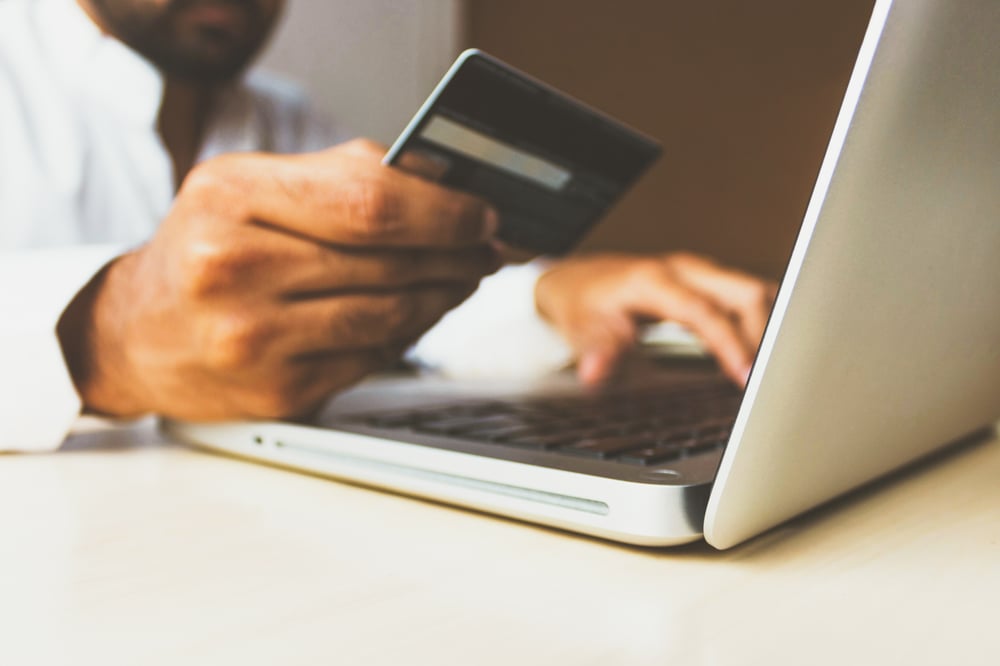 I've recently come across two examples of financial fraud that show just how sophisticated a scam can be, or if lacking sophistication, how fast a scam can happen.
One involved a woman in her 20s whose friend asked for a loan through a financial app they had frequently used to exchange money, and the other involved a credit card unknowingly swiped out of a purse that hung from the back of a woman's chair as she sat at a local restaurant. The first scammer created a believably similar account to her friend to request the short-term loan for grocery money, while the swiped credit card was used for multiple large purchases before lunch was over.
Anyone, at any age, in any financial forum needs to protect herself from financial scams and fraud. The Federal Trade Commission reported 2.2 million fraud reports in 2020. We have some guidance on how to avoid falling victim to a scam.
Scams can be harder to spot, mimicking legitimate people and organizations
A "friend" requesting money on a trusted application, an email with a familiar name in the "from" line, a text message with a shipment tracking number for a package you weren't expecting, a call from someone who claims they're with the IRS confirming some information – scammer's messages are getting more sophisticated compared to the "Nigerian Prince" emails that promise a share of fortune for sharing your bank account information or a relative seeking bail money.
With the advantages of online ordering, connecting with friends and family on social networks and mobile apps, they also create opportunities for scammers. Social media and public online accounts provide scammers the opportunity to pull photos and information to create new accounts that at first glance look legitimate. Popular websites, companies and e-commerce platforms have made it easier for scammers to craft messages that look like confirmation emails, shipment notifications, even scam alerts with easy-to-click links that could end up compromising your device and personal information.
It can happen in any communication forum
Scams can occur with almost any mode of communication. Here are ways to protect yourself and links for more information:
Scammers and Fraudsters want to create an emotional reaction
As communication, e-commerce, and technology advances, so will scammers' methods of attempted fraud. And, sometimes, a scam does not have to be sophisticated to be successful. That's why building a level of healthy skepticism can help ensure that you do not overreact when you receive a concerning message that requests you to do something -- something as simple as clicking a link.
Regardless of how a scam is attempted, the intent is to elicit an emotional reaction when you are exposed to the scam. Scammers want you to get excited about a package you forgot you ordered and click the tracking link. They want you to help a friend who is in trouble and needs money. They want you to think that you may be under investigation and call back to learn more.
Building your own firewall against fraud
Scams are presented in a way to put the message recipient under pressure. So combating scams is not merely evaluating the message, it's evaluating how you're reacting to the message and being able to stop, think if the situation is feasible, ensure that you do not engage with the message (click a link) or reply. Don't click anything and instead begin verifying whether the message is legitimate away from that message itself. Call the friend who asked for money. Contact the bank or business independently to ask if they had sent an alert.

Reading about fraud prevention is easy -- the precautions seem logical and easier when you're not facing the pressure of potential danger, and that's why being aware of your emotional reaction could be the precursor to your logical reaction when avoiding a scam. Stay alert and stay calm to help prevent becoming a fraud victim. It can happen to anyone.
What to do if you were scammed
If you have sent money to a scammer or you fear that a scammer may have accessed your device or obtained personal information, the FTC also has guidance on what to do if you have been scammed.
Looking for more personalized financial solutions? See what Birchwood Financial Partners has to offer.
The examples above were used with permission to help others avoid being victims to fraud.