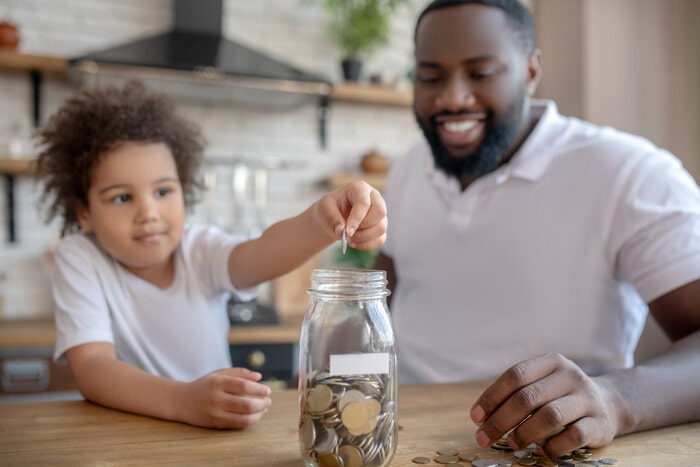 Does an unexpected car or home repair blow your monthly budget? Do you feel like you're never able to save enough for a vacation? Do you worry about whether or not you're going to have enough for retirement, but you don't even know what you have at this point in time?
If the answer is yes to any of these questions, you could benefit from a simpler way to manage cash flow.
Creating a budget and a solid cash flow management system are some of the most important concepts that people need to understand and use. Not only do they help create the framework around which money decisions should be made during one's lifetime, but also create the knowledge to help one adequately plan for the future—whether that be proactively planning for a short-term goal or more commonly, planning for retirement.
Cash flow strategies and Finance 101 classes are generally not taught in middle schools, high schools, or even qualified higher education institutions unless you're studying Finance or Economics. Oftentimes, cash flow management is learned from those closest to us, which can be a good or bad thing depending on each unique situation.
At Birchwood Financial Partners, all of our Certified Financial Planner™ professionals use what we like to call "bucketing strategies" or a bucket budgeting system. We've found a great deal of success in helping build cash flow systems that mimic a flow of money into several different categories or buckets. Many of our clients have also helped their children by teaching similar strategies to help pave the way for successful money management skills during adulthood.
The three budgeting buckets we focus on are the primary checking account, savings and investments, and discretionary funds. Let's take a closer look at each bucket.
Bucket 1: Primary Checking Account
This is the account from which all bills should be paid. Some expenses may be fixed while others are variable making the budgeting process a bit more complex, but generally speaking, most individuals know what these bills will be each month. When possible, we encourage setting up automatic bill pay for all of the recurring monthly expenses such as mortgage or rent payments, cable, phone, insurance, utilities, etc. Autopay is a great way to stay organized and account for those expenses at the start. Once bills are accounted for, we encourage clients to shift remaining assets into additional buckets.
Bucket 2: Savings and Investments
Before paying yourself or making discretionary purchases, we encourage clients to proactively set aside money for future goals. While we refer to this as "Bucket 2", it may actually consist of several different buckets that are funded on an ongoing monthly basis. This includes, but is not limited to, IRA's, Roth IRA's, 529 plans, non-qualified accounts, and emergency savings. Fundamentally, we encourage clients to save for future goals before moving money into the discretionary spending bucket.
Bucket 3: Discretionary Spending
Your discretionary spending bucket can be a separate checking account or a cash system that you use for personal and/or household spending purposes. When we look at the money we have reserved in this bucket, we get to make individualized choices to spend money on things that make us happy. In my household, this is the golf, softball, travel, and "don't ask" bucket. It seems to work well for my wife and I since we know that we've already set aside money for our ongoing lifestyle needs and savings for future goals.
Although I believe in this system, there's no one size fits all approach to cash flow management and budgeting. Every person and situation is different but the main variable that drives a successful system is being proactive and honest about your goals and objectives when it comes to budgeting.
At Birchwood Financial Partners, many of our clients manage cash flow and budgeting themselves, but for those who want more support, we help design a system that works for them. Helping to plan for the future without necessarily giving up on today's enjoyment. If you or anyone you know is interested in learning more about how a bucketing system may improve cash flow management, we encourage you to reach out to one of our Financial Advisors.