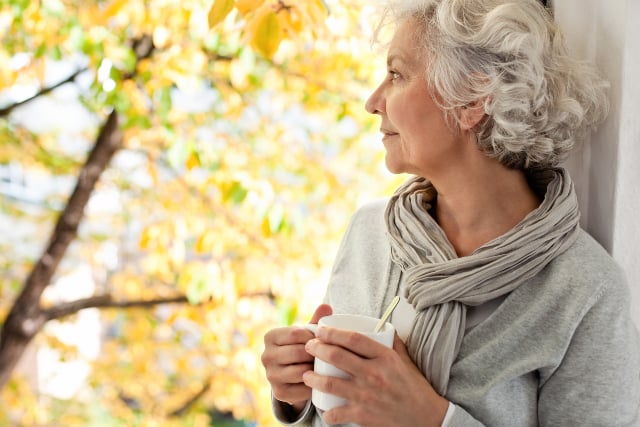 Life brings many changes and challenges – sometimes when we least expect it. Divorce can be an extremely emotional process, whether the decision happened suddenly or over the course of many years. Outside of the emotional conflict, one of the highest hurdles can be the financial implications of divorce. At this difficult juncture, it can be reassuring to know that there are concrete steps you may want to take.
In some cases, divorced couples may have accumulated assets that now need to be divided. The use of a Qualified Domestic Relations Order may be needed to provide flexibility with dividing retirement assets, and there may be pre-nuptial agreements in place that delineated assets gained before or during your union. It's important to consider how the distribution of assets will affect each person as individuals.
Remember, it's okay to not have all the answers right away. Allow yourself time to heal so that you feel comfortable and empowered to make the changes necessary to give shape to your new future. Here are some things to consider as you begin on the path to your life after divorce.
Create a new roadmap
Life as a single person after divorce may look different than single life before you were married. You'll probably need to adjust your own plans and those of your children (if you have any). Understanding your next steps will help build a framework for the financial pieces needed to make those adjustments a reality. Establish a starting point for change with these questions:
Do you need to move? Maybe downsize?
Do you need new furniture or household supplies?
Do you need to find a job? Or maybe just a new job?
Are you receiving alimony and/or child support?
Do you need to coordinate childcare?
It might feel like a lot to consider right away, but this step should encourage you to reexamine what you need to live comfortably, take care of yourself, and provide your loved ones. To do this, you may want to identify your income and assets as well as what expenses you think you may have. This will help to guide your immediate and future choices.
Revisit your financial plan and MONEY goals
Meeting with a financial advisor can help you clarify the ways a divorce changes your financial goals and how you can still achieve them. For example, you may need to incorporate some new level of savings into your regular monthly budget.
Adjusting your goals and planning for the future requires a better understanding of your income, where and how much you may want to save, and the assets and income available to you in retirement. These then go hand-in-hand with building awareness around the various expenses you may have along the way.
Additional post-divorce financial considerations an advisor can help with
Income Tax Planning – In general, single tax brackets are less favorable than married tax brackets, meaning you may have to pay higher taxes after divorce. If you have children that are still dependents, which spouse will be claiming them for tax purposes?
Social Security – If you and your spouse were married for 10 years or longer, you may qualify for spousal Social Security benefits.
Retirement Savings – Do you have a retirement vehicle you're regularly contributing to? If you don't, what other retirement savings options do you have? How much and how often do you need to save to accomplish your financial goals?
Estate Plan Updates – You'll likely need to update your estate documents (Will, Trust, Power of Attorney, Healthcare Directive) and your beneficiary designations on your various assets in the wake of divorce.
Insurance Updates – You may need new health insurance (private or through an employer), life insurance, disability insurance, homeowner's insurance, auto insurance, umbrella coverage, etc. if they were tied up in a plan with your spouse.
Although this can feel like a lot to think and sort through initially (not to mention emotionally), feeling organized and informed may help to ease some of your emotional burdens. Being overwhelmed is okay – you don't have to do this alone. In fact, instead of rushing to solve everything at once, take time to make the right decision for long-term elements of your financial plan while the immediate concerns are being handled. And don't stop there: your financial advisor can help you work through your financial priorities over time so you can start your new life ready for the future.