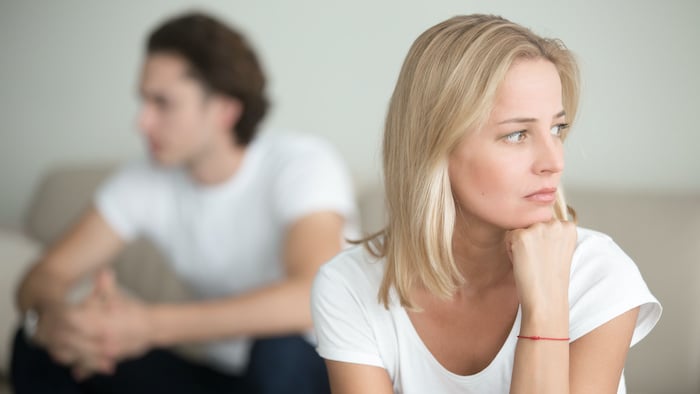 Recently, a friend of mine reached out for moral support while going through a divorce. I had gone through a divorce of my own 15 years prior, and I remember trying to manage the swirl of emotions while my financial world was turned upside down and put on display. Of course, navigating this journey is different for every couple, but knowing a few common mistakes can help you avoid making financial missteps as you chart your own course.
Take Time to Understand the Divorce Process
There are many different types of divorce attorneys, and each will have their own style. Getting an attorney you feel is a good fit for you is essential. If you anticipate your divorce will not be contentious, consider Collaborative Law. Collaborative Law refers to the process of removing disputes from the "fight and win" setting of a courtroom into a "troubleshoot and problem solve" setting of negotiations. Thus, a collaborative law divorce is a process by which parties use mediation and negotiations to settle their divorce. The defining characteristic of collaborative divorce is that the parties and attorneys all agree not to litigate. This approach tends to be less expensive than the traditional divorce process.
Traditional divorce lawyers may have a better outcome when parties expect more disputes and less cooperation from the divorcing parties. However, the more the conflict and litigation, the higher the cost.
It is always helpful to set timeline expectations. For example, how many meetings will you likely have with your attorney, your financial neutral (to work on your budgets), and your child custody mediator (if there are minor children)? Can the meetings happen simultaneously, or do I need to get one done before the other can begin? What are the deadlines for homework that I may be responsible for doing? The more prepared and efficient you can be with your meetings, the less the process will cost you. Many professionals in the divorce process charge hourly, so try to hash out as much as possible outside of the meeting where you are paying for the professional's time.
Knowing the long-term plan helps get you emotionally and physically prepared for the divorce journey.
Know What You Have
Take the time to fully understand your income and assets as a couple. Make copies of bank statements, investment accounts, retirement accounts and other important financial records. If you no longer receive statements, try accessing online account information. Other important financial statements may include checking, savings, credit card information, and tax returns. Do not forget digital assets such as cryptocurrency, frequent flyer miles, credit card rewards, hotel rewards, etc.
Not all assets are created equally. For example, an IRA worth $100,000 is not equal to a joint account worth $100,000. The IRA has been funded with pre-tax dollars, and should you liquidate the account, you will have to pay income taxes, and if you are age pre-59.5, you may also pay a 10% penalty.
Be careful not to let emotion be the primary consideration when determining what is best for you and your family. I've seen many divorcing clients keep the family house to provide some consistency for the kids when in reality, the house was more than one parent could afford. It added financial stress to their lives and eventually sold. The main goal needs to be how to maximize your finances.
Don't Underestimate Your Expenses
It is easy to underestimate your expenses. Not only do you not know what life may cost you in a new home versus the cost of staying in your current home under a single income. You'll also need to consider managing other day-to-day tasks like lawn care or snow removal, whereas, before the divorce, your partner took care of that cost. You may need to buy life or disability insurance to cover your current financial liability due to the divorce. Don't forget the non-monthly bills, like real estate taxes or insurance payments. Download our Getting Organized Guide
What debt have you accrued? If tied to an asset, like a car loan, the car and debt will likely move together. However, credit card debt can be easily divided. All expenses and liabilities must be considered to have a good sense of your living costs.
Don't Settle Because You are Overwhelmed
The process of divorce can involve a lot of change. Often the change impacts one partner more than the other. Selling a home, finding new daycare, creating a budget, squeezing in time for attorney/mediator/custody meetings, and counseling for you and your kids are all extra demands on your time and energy at a time when your emotional energy may be severely tapped due to the divorce decision and process. This is a recipe for poor financial decision-making.
Slow the process if you need time to digest the information. Seek help from other professionals to get the information and education you need to feel informed about your decision. We have found that breaking down the to-do list into week-by-week, day-by-day tasks can make the overwhelming list of tasks seem possible.
Develop Your Own Financial Plan
Give yourself permission to hit the pause button and recover from a challenging period in your life. Once you have had some recovery time and the divorce is finalized, it is important to now decide the financial goals that are most important to you. Set realistic expectations. Update your estate documents so you can pass your wealth onto the causes and heirs that are most important to you. Work with a financial advisor to chart a plan that helps you to see your new future.
Read the Guide: Finances for One: