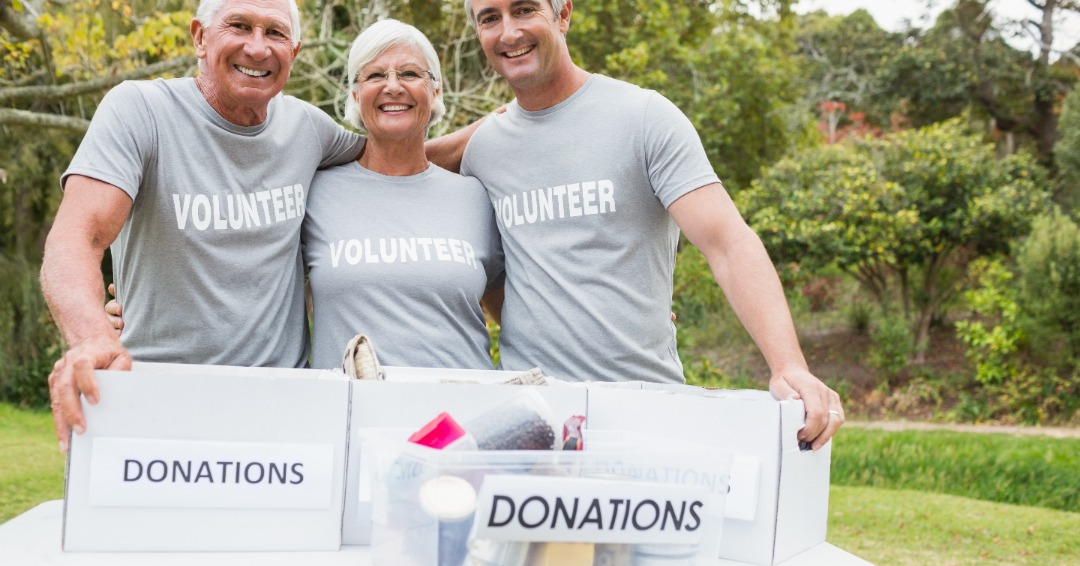 In the book Choose Joy, written by the Certified Retirement Coach and Life Coach, Babs Plunkett, she outlines three fundamental keys to investing your time in retirement:
Engaging Your Mind
Move Your Body
Connect with Others
In the "Engaging Your Mind" section of the book, the chapter titled "Doing Something for Others" resonated with me. I've often found that our clients who retire successfully have often found their path to engage their minds and continue to impact the world and people around them. Usually, their volunteer work engages their mind and moves their bodies while connecting with others–a retirement success trifecta.
In the book, Babs gives three examples of how retirees have given back. Examples include foster grandparenting, a non-profit preschool that helps single moms earn a college degree, and working for a large non-profit like Red Cross. Each chapter ends with a "Try This" idea, which got me thinking about the importance of idea starters to help our clients transition from working full time to a successful retirement.
Here are a few of Bab Plunkett's idea starters, along with other resources we have found helpful.
Doing Something For Others
Does working with kids sound appealing to you? If so, do a quick search to see if there is a foster grandparent program near you. In the Twin Cities, there are multiple programs to choose from, like the Luther Social Service - Foster Grandparents Program. If there is no program nearby, check with your neighborhood school or library about tutoring, storytime reading, or other requests for volunteers.
If volunteering interests you. Write down what skills you want to share and how you hope the experience will be fulfilling for you. For example, do you want to meet people? Work directly with clients? Connect virtually with people? Do you want a weekly or monthly commitment or just want to be able to fill in when needed? Services lie Volunteer Match can match you to opportunities based on your preferences.
Spontaneous good deeds. Choose one good act to do today and do it. For example, compliment the cashier at the grocer or shovel or rake for your neighbor. Send a note to someone to let them know you think of them. Then notice how you feel for the rest of the day.
There are several volunteer resources in most cities. Many of the volunteer opportunities involve volunteering out of your home, but you can also find in-home projects that may work better with your schedule. Here are but a few volunteer resources in the Twin Cities:
According to Babs, getting creative and trying something new are the two other keys to a fulfilling retirement. Check out other "Try This" ideas in the Choose Joy book.
Many retirees seek volunteer roles that refuel their energy and give a sense of satisfaction for the work they are doing. It can take a few tries to find the right match, but if your list of criteria is clear, you will be able to determine which opportunities are right for you.