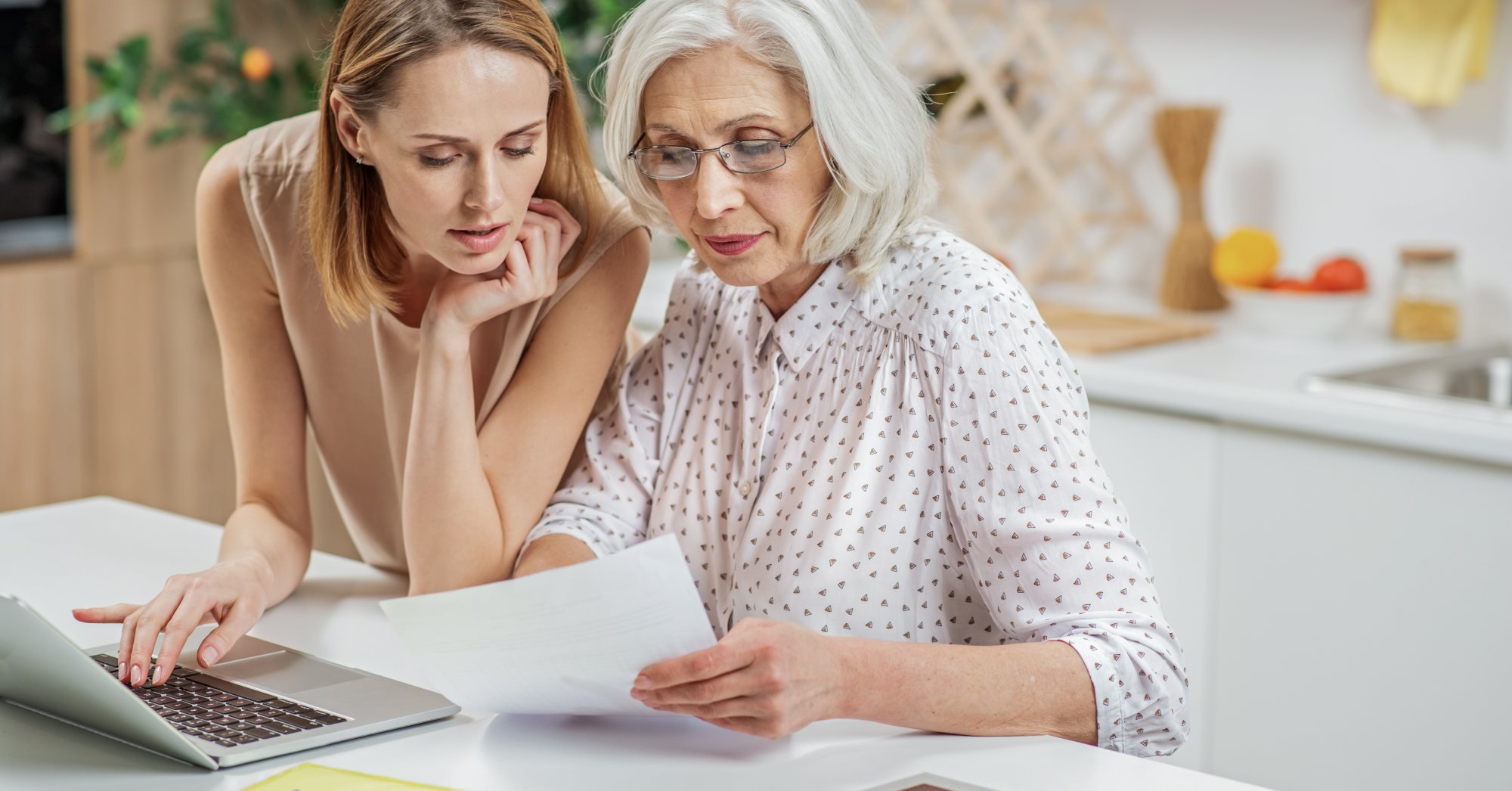 On the list of things we never expect to have to talk about with our parents, finances often rank near the top. Finances can be a taboo subject in many families for many reasons, which means the money talk is being pushed later and later in life – often until it's too late to take another rain check.
As sensitive as these conversations can be, adult children should try to talk with their parents about their financial picture to better understand where they are now, where they hope to be in the future, what legacies they hope to leave and to avoid any confusion or challenges later.
Why It's Hard to Talk With Your Parents About Money
In many things, there is a generational gap between how parents and children communicate. Finances are no different. Traditionalist and Baby Boomer parents grew up in a time when finances were not a household conversation – topics like succession, gifting, and wealth transfer just didn't get talked about in their day-to-day. Their family lived within their means, did the best they could without asking questions, and that was that.
An additional hurdle is the Millennial generation is taking longer to financially mature. Multiple financial crises and growing class disparities mean it is taking younger generations longer to get on their feet and support themselves financially. Parents may be responding by waiting longer and longer to have financial conversations, or to even determine the proper level of gifting and/or succession planning until they see a certain level of fiscal maturity in their children. But the reality is, these conversations are still important even if it means waiting to have them or having them in small doses.
Why You Need to Have Those Conversations and When
Whether intergenerational finance discussions are a common topic in your family, taboo, or just something you haven't considered, it's important to have them with parents as early and as often as comfortable (read on for tips on how to broach the subject).
It all comes down to having a solid understanding so the next generation isn't suddenly thrown into a financial picture they aren't sure how to navigate. For example, issues like the loss or incapacitation of one parent can put undue stress on the children who may need to step in to help the other parent who may or may not have been involved in day to day finances.
Talking about money with your parents is also vital to reduce ambiguity in cases of death – to understand the wishes of the deceased. How would they like their wealth to be transferred? Who is the trustee and/or executor of their estate? Are they up to speed on their desires so there's no confusion later? Then there are the potential tax considerations to be made, especially in the case of sizable estates left behind.
Here are a few of the crucial questions that can go unanswered if the financial conversation is started too late (or not at all):
What taxes will the estate and your family be responsible for after the death of your parent(s)?
Do your parents have a strong structure to support any charitable giving they do? How might those causes be better served with different types of assets?
How will your parents split assets to beneficiaries? How do you make things fair when the estate includes non-cash assets like land and/or a business?
Are your parents in a place where it makes more sense to make gifts to family prior to death? What's the difference from a tax perspective?
When approached at the right time, even a simple starting conversation can help avoid complexity and conflict.
How to Start the Money Conversation with Older Parents
When it comes to talking about money with parents, earlier is better. The clearer the picture you are able to paint of your parents' financial situation, the stronger you'll be able to advocate for them when they can't advocate for themselves. Of course, that is easier said than done, and children of aging parents often ask us about the best way to address the topic of finances without surprising or offending them.
The best entry point to having the money talk with parents is to make it about them. Even if they are hesitant, treat their wishes with respect – your parents will only bring you into the financial fold when they're comfortable. It is essential to position the conversation in their best interest without catastrophizing. The main message of any of these conversations is that vocalizing their wishes while they can is vital.
Here are a few examples of ways to start talking to your parents about their finances:
"Can you talk to me about what you want today and what you want in the future? I want to make sure your wishes are respected."
"Have you met with a financial advisor? Would it help you if we work together on this?"
"Do you know how things will change for the family financially after you're gone?"
"Can you tell me what you have and how it's managed?"
"If you aren't comfortable discussing this with me now, would you tell me where I can find this information in case something happens to you?"
Timing is also essential to having a productive conversation about finances. If a parent says they are not ready to talk about it, maybe ask once every few years rather than every few months or weeks. In our experience, people often reach a point where they want to start relinquishing some control over to their families. That can be triggered by an event like a change in health, career change, change of housing, remarriage, or another major life event – or it can be a more natural realization that comes with age.
Without a solid structure, plan, and advocate, assets of all sizes can be positioned and moved in ways that may not align with their wishes. In all cases, we recommend that parents talk with an estate attorney, financial advisor, or both about how their finances are managed and how they will be managed after they're gone.