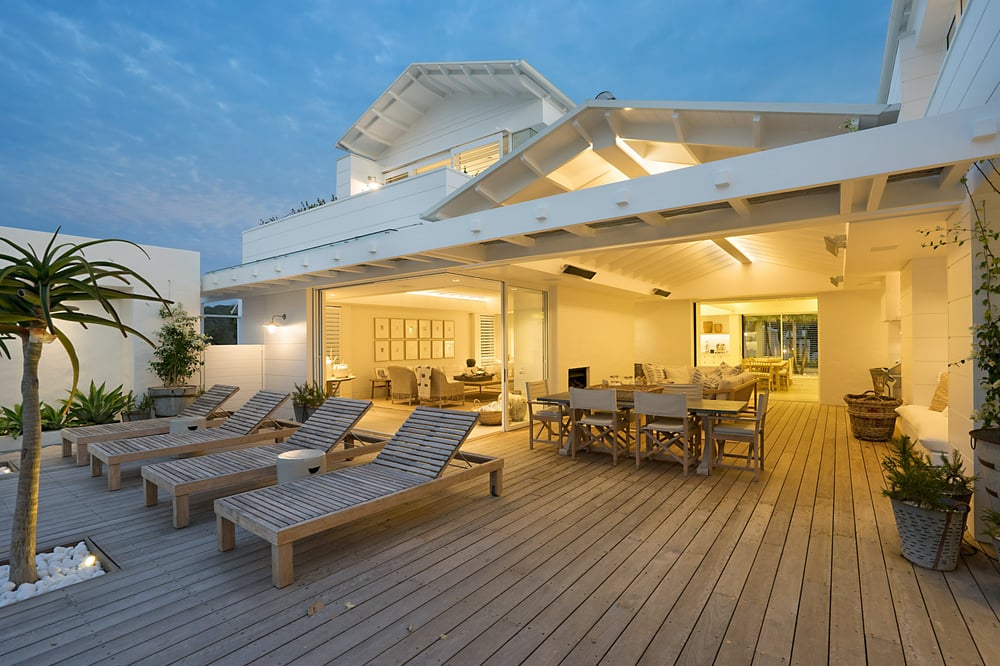 My husband and I worked remotely from southern California last year. We'd always talked about wintering somewhere warm during retirement, and we had an opportunity to try it out while we were still working.
We landed in Palm Springs for a month and ended up extending our stay in nearby La Quinta for an extra three weeks–no reason to return to the cold. We loved the desert air and the warm afternoons. My husband enjoyed hiking during his lunch hour, while I favored yoga by the pool. By the end of our stay, my husband was ready to move to California, and I was ready to look into vacation rentals.
We connected with a realtor and toured a home in La Quinta that was previously used for Airbnb and VRBO vacation rentals. It was on a golf course with a pool and had some extra rooms for visiting kids. It was nice, but compared to the backyard we had been renting, it lacked privacy. I didn't think it was an amazing property until the realtor showed me how much rent it had been receiving. The previous owner had received over $130,000 in rent in the past year. That's when I started thinking there could be something to owning a vacation rental.
If you are wondering if owning a short-term vacation rental is suitable for you, here are ten things I've been asking myself to evaluate a property:
1. Would I want to vacation here?
I loved Palm Springs for its "George Jetson vibe," walkable neighborhoods, and many restaurants. The landscaping everywhere was gorgeous and very interesting to a Minnesotan. Yes, I would want to vacation there.
LaQuinta was all about gated communities, which could be great for an owner who lived in another state. But when I was there and wanted to go on a walk, I had to walk on the main thoroughfares because all the communities were--well, gated. So no, I wouldn't want to vacation there again.
2. How long is it likely to be a desired location?
The area surrounding our vacation rentals felt relatively calm. So when we decided to extend our stay, I started following 12 homes for sale. After one day, there were only four left. And none of the regular snowbirds from Canada were there. It's a desired location and will likely be that way for some time. However, according to Science Daily, climate change will decimate tourism in the Palm Springs area by the end of the century. So it might be a decent investment for my husband and me, but not a great one for our kids to inherit.
3. When will the rentals be at capacity, and when will there likely be vacancies?
Clearly, the Coachella valley rentals are full in the winter and vacant in the summer. (It's 108 degrees there as I write this in July). So we'd have to be sure the math would work to rent it November through April and have vacancies May through October. But, on the other hand, it might be a good pairing with a rental spot on the Superior North Shore.
4. How is the labor market?
I might not have asked myself this before the pandemic, but now there is a labor shortage everywhere you look. Is it possible to find people to consistently clean the place and fix things from time to time while we oversee the rental from a different state? I would need to investigate this more before pulling the trigger. In this day of app reviews, a less than spotless rental could hurt you for years to come.
5. Will this diversify my assets?
As a financial advisor, I follow an investment strategy similar to how Birchwood invests our clients' money – in a diversified portfolio of stocks and bonds. We own our home and no other real estate. My investments do not include any real estate investment trusts. So, yes, this would diversify my assets.
6. How likely are the rules to change?
If a renter stays less than 28 days, Palm Springs has a rule that the city imposes a 13.5% tax on rentals. The city of Palm Desert changed its rules in 2020 to ban rentals shorter than 30 days. My realtor mentioned that investment properties in the city were dumped on the market and devalued after that rule change. In La Quinta, each homeowners association has its own rules. So if you buy a house in that town, you may worry that the HOA could change their rules at any time.
During the pandemic, renting out a home for a month seemed easy. Properties were going quickly. What about when people have to return to work? Are companies going to let their employees work remotely for 30 days at a time? What other rules might change?
7. Is there enough cash flow to hire a management company?
I suggest running a spreadsheet on projected income and expenses to determine if I will have positive cash flow each month. For example, is there enough cash flow to pay a management company 10-20% of the income?
8. Do I have time for this?
If paying a management company isn't cost-effective, could I manage the property myself? Not if I'm still working in Minnesota and managing a property in California. Take that one off the table for me.
9. Does the math work?
The final decision will boil down to the math. Can I get the down payment? Can I get reasonable financing? When I add up the rental income and factor in the low season and vacancy rates, then compare that to expenses, do I have positive cash flow? I will be able to write off direct expenses to help with the math, but I won't be able to depreciate the property.
Does the math still work? If I add in a management company, do I still have positive cash flow? When all is said and done, what is my return on the investment?
10. Is this the best use of my funds?
Assuming the cash flow is positive, and I'm getting a return on my investment, is this the best use of my funds?
Does it provide me with diversification? Yes.
Inflation hedge? Possibly.
Will the house appreciate over time? Maybe – it's a pretty hot market right now. Will that hold? Will it take time and attention?
Would I want to move there in retirement? Would my kids want to inherit the property? Is there some other investment that might be better for my family?
Owning a vacation rental property certainly can have its appeal. After looking at the home in La Quinta, I did some of the math, and it looked very appealing. But at this point, it missed two marks for me: I didn't want to vacation there, and second I simply don't have the time to worry about it. So, at least for now, it's a pass.
What about you?
Investment Advisory services offered through Birchwood Financial Partners, Inc. an SEC Registered Investment Advisor.
All written content is for information purposes only. It is not intended to provide any tax or legal advice or provide the basis for any financial decisions. All financial products have an element of risk and may experience loss. Past performance does not indicate future returns. Opinions expressed herein are solely those of Birchwood Financial Partners, Inc., and our editorial staff. Material presented is believed to be from reliable sources; however we make no representations as to its accuracy or completeness. All information and ideas should be discussed in detail with your individual adviser or qualified professional before making any financial decisions. We are not affiliated with or endorsed by the Social Security Administration or any government agency. The inclusion of any link is not an endorsement of any products or services by Birchwood Financial Partners. All links have been provided only as a convenience.