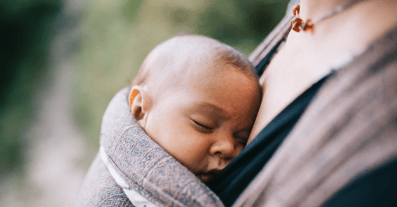 Are you considering adoption? Many people explore adoption for a variety of reasons but don't necessarily understand the financial implications that may soon follow. Depending on the type of adoption you pursue, you may spend anywhere from $0 - $50,000+ when all is said and done. Knowing the different types of adoption and the costs associated with each may help to frame your decision on which avenue to pursue. Having a financial plan in place to better understand and plan for this expense is crucial.
Types of Adoption:
Domestic adoption through an agency
Using a private agency to help place a child with your family can cost on average $20,000 - $45,0001. Overall costs may include a home study, court and legal fees, preadoption and postadoption counseling for birth parents, birth parent medical and legal expenses, adoptive parent preparation and training, social work services needed to match a child with a prospective family, interim care for a child, and postplacement supervision until the adoption is finalized.
Domestic adoption through an attorney
Instead of using a private agency, you can arrange for a private adoption using an attorney to facilitate the legal process. Typically this costs anywhere from $15,000 - $40,0001. This range may include the home study, the birth mother's medical expenses, and separate legal and court fees for representing both adoptive and birth parents.
Foster to adopt
Adopting a child from foster care is often funded by the state, and in most cases there are few or no fees for the adoption itself. If you're looking for more specific information related to your state, you can see additional facts from adoptuskids.org.
International adoption
Using a private agency to facilitate the entire adoption process internationally oftentimes carries the biggest price tag with an average cost of $25,000 - $50,0001. Costs tend to be higher than for domestic adoptions because it may include foreign travel and immigration processing in addition to court costs, mandatory adoption education for prospective adoptive parents, and related documentation.
Ideas for how you can pay for it:
There are many ways in which you can fund this expense. It's important to be mindful of what you can/can't afford. These should all be considered very carefully with your financial advisor because they may impact you in ways you were not aware of. Here are just a few ideas:
Check with your employer first to see if adoption assistance is a benefit available to you, if so consider enrolling. This can help to offset some of the costs.
Look into adoption grant opportunities. The Child Welfare Information Gateway (www.childwelfare.org) is a good resource for finding different opportunities that may be available.
Use money from your regular savings account. It's important to still maintain an adequate emergency fund (3-6 months' worth of expenses).
Pay for services from your cash flow. If you have discretionary income after your expenses are covered, pay as you go. Often times the expenses come in chunks at various times throughout the process. If you're making extra payments toward low interest debt, like a mortgage, stop for the time being.
Consider a loan from family members. If you have family that's willing to help, take the offer! Family or friends may even offer to start a crowdfunding website like GoFundMe, which can be a great way for more people to help your cause.
Consider reducing what you're contributing to your employer retirement plans to create more cash flow. If you're able to contribute enough to still take advantage of your employer match that's preferred. Again, it's ideal to discuss the implications of doing so with your financial advisor.
Research additional lower interest options like refinancing a vehicle that has equity, using a home equity line of credit or potentially taking a loan from your 401(k).
Personal loans and credit cards are an option but should be a last resort unless your plan consists of paying them off quickly.
Other things to note:
Pay as you go
Once you've chosen your adoption method, make a list of the various costs you'll need to budget for and the amount. Depending on the avenue you choose, the costs may come in phases, meaning you pay for certain pieces as they are happening. This can help to plan out the cost.
Adoption Tax Credit
For adoptions finalized in 2019, there is a federal adoption tax credit of up to $14,080 per child. The 2019 adoption tax credit is NOT refundable, which means taxpayers can only use the credit if they have federal income tax liability. Any remaining unused credit gets carried forward for up to 5 years. To be eligible for the tax credit there is an income limit. Visit irs.gov for more information.

Cautions

There are many inherent financial risks with adoption. You may in fact spend money with the end goal of becoming a parent but it may not play out that way. My husband and I pursued international adoption in 2014 after years of struggling with infertility. We spent two years preparing for our adoption which involved a large amount of out-of-pocket costs. Sadly enough the program we were pursuing closed very abruptly. We were left without a child and got very little money back from the thousands we had spent.
Costs after adoption
Make sure to take into consideration the various costs that may follow your adoption. If there's a special needs situation this may require some out-of-pocket medical costs. Depending on the age of your child there may be ongoing counseling costs. If you and your partner are both working parents, daycare or before and after school childcare should be factored in. If one of you plans to stay home, then living on one income may be a change. At the very least, you may need to plan for extended periods of time-off from work both throughout the adoption process and after. These are immediate costs that sometimes get forgotten. This can be both an exciting and stressful time in a parent's life. The emotional aspects of the adoption process can be extremely trying, so having a good financial plan in place to alleviate the stress financially can make a huge difference on an already tough situation. Coming from someone who has partially been down this path, be as prepared as you possibly can.
Sources:
1 "Cost of Adoption", Adopttogether, https://adopttogether.org/the-cost-of-adoption/