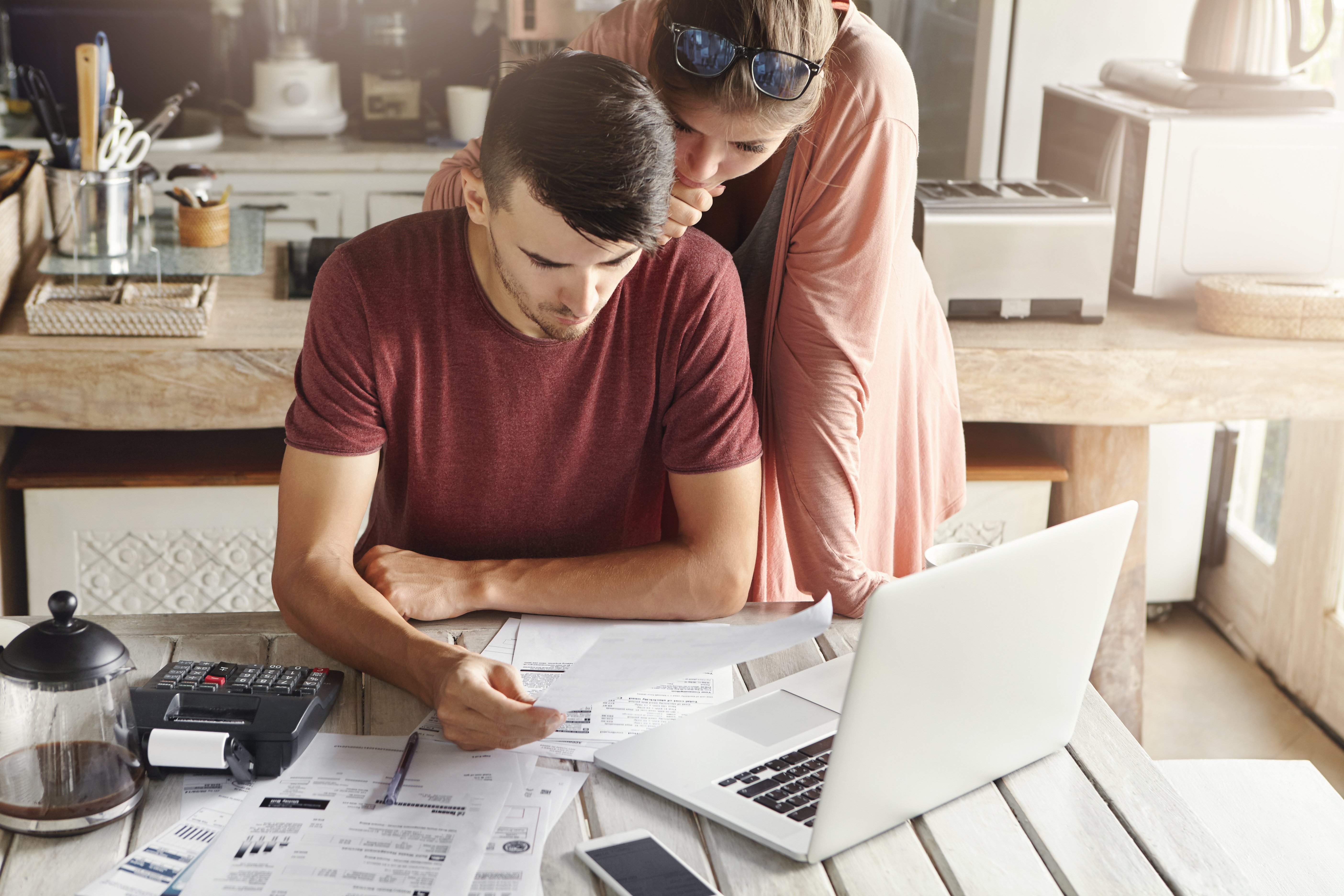 Having a sole breadwinner in the home can lead to moments of discord in a marriage. While one spouse carries the financial burden, the other spouse may be expected to do everything else. When you have income inequality in a relationship, communication becomes key. I believe regular financial check-ins are important, but communicating your emotional, physical, spiritual, and mental needs is equally important. Dividing duties and sharing responsibilities can make you more of a team.
The female breadwinner status can also make male counterparts feel insecure or unsure of their contribution to the family or household. Including them and encouraging them also to find fulfillment is extremely important.
Read more: What Being a Female Breadwinner Means: 4 Keys to Work-Life Balance
Money and Relationships: It's an Emotional Mix–Period
There's a reason finances are one of the leading causes for divorce. That's because money controls so many different aspects of our lives. Money guides most decisions we make for ourselves and our loved ones. Money allows certain levels of freedom to make choices we wouldn't otherwise be able to make. But money can be controlling, confusing, burdensome, and highly emotional. Money conversations with ourselves can be challenging. With others, even harder. It may not always be "money's" fault for problems with ourselves or our loved ones. It can often be the communication around money that is lacking.
In any relationship, communication is critical, especially when it involves our finances. You'll find that the more you talk about it, the more you learn each other's behaviors and feelings surrounding money. We've all been shaped by unique life experiences that infiltrate our daily life decisions in so many ways, and financial behavior is undoubtedly one of them.
Roles Matter, But Not Necessarily From a Financial Standpoint
People often associate "success" with how much money they earn, what title they carry, how much they've saved, or things they've purchased. While these things can be significant, they don't always drive happy and healthy lives. I've found this to be especially true with women who carry the breadwinner status in their homes.
Roles certainly matter, but less from a financial perspective. How you show up for the day, the attitude you carry, your household contributions, and relationship and parenthood often matter more than job titles and money. But this also means involving and encouraging your partner to participate/help in areas they feel fulfilled, appreciated, and included; for some, that may mean taking on more responsibility with children or household duties. It may mean their income contributes to your children's education, your family experiences, or for the future.
It's important to feel as if you are working together toward common goals and that money just happens to be one of the many things needed to achieve them.
Focus on the Future
When you stop comparing what you're individually contributing and instead focus on future goals that you can accomplish together, you can reframe the importance of everyone's roles. "My money" becomes "our money" when we have shared aspirations. It's less tangible than who's paying what utility bill this month. Not to say that checking in regularly to talk through day-to-day expenses isn't essential; it can help shift the division to be more of an alignment when it's a shared future goal.
In the end, it's important to remember that our relationships don't live and breathe by the money we bring in, but by the time and energy we invest in ourselves and each other. Take time for yourself, take time together, and spend time with your loved ones. Work with a financial advisor to help shape those financial conversations and build your future goals.
Investment Advisory services offered through Birchwood Financial Partners, Inc. an SEC Registered Investment Advisor.
All written content is for information purposes only. It is not intended to provide any tax or legal advice or provide the basis for any financial decisions. All financial products have an element of risk and may experience loss. Past performance does not indicate future returns. Opinions expressed herein are solely those of Birchwood Financial Partners, Inc., and our editorial staff. Material presented is believed to be from reliable sources; however we make no representations as to its accuracy or completeness. All information and ideas should be discussed in detail with your individual adviser or qualified professional before making any financial decisions. We are not affiliated with or endorsed by the Social Security Administration or any government agency. The inclusion of any link is not an endorsement of any products or services by Birchwood Financial Partners. All links have been provided only as a convenience.