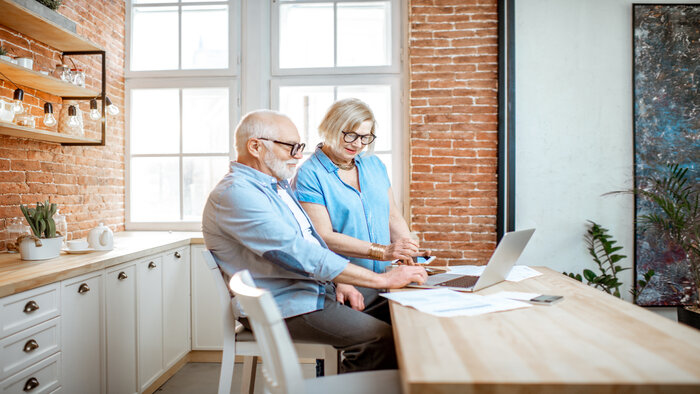 People decide to work with a financial advisor for many reasons. At Birchwood, we often acquire new clients because their finances have become too complex for them to go it alone. Other times they've suddenly received a lot of money and don't want to blow it. Others want to be sure they maximize the resources they've worked so hard to acquire. Whatever your reason, working with a financial advisor can be beneficial in meeting your financial goals. But what should you keep in mind when choosing one? This article will discuss six things to consider when picking a financial advisor.
1. Find a Real Fiduciary
What do doctors, lawyers, trustees, and directors of corporations have in common? They are all fiduciaries, meaning they must prioritize their client's interests above their own.
What about Financial Professionals? Sadly, not all financial professionals are fiduciaries.
There are several components to being a fiduciary, including a Duty of Care, Duty of Competence, and a Duty of Loyalty, as well as avoidance of conflicts of interest, among other things.
Non-fiduciary advisors follow a lesser legal standard of care called the suitability standard. This standard is set by the Financial Industry Regulatory Authority (FINRA), and states that advisors must believe that recommendations are suitable for clients. For example, one of these advisors can steer you to a product that pays them a bigger commission than another product, as long as it's "suitable" for you.
Advisors who belong to a Registered Investment Advisory (RIA) firm are fiduciaries. However, advisors at brokerages are not always fiduciaries and may instead follow the suitability standard.
We feel it is in your best interest to work with an advisor who is a fiduciary and will always act as a fiduciary when you are their client. Ask, "Are you a fiduciary, and are you always a fiduciary when working with clients?"
2. Prioritize Someone With Credentials
When I started in the financial industry, I studied for my CERTIFIED FINANCIAL PLANNERSTM (CFP®) designation. It's a designation that requires study and testing in a broad range of personal finance topics as well as includes an ethics oath. When I put all my books together, the stack was over four feet tall. At the time, I was working part-time supporting an advisor at a brokerage firm, and they wanted me to work with them as an advisor.
The brokerage was all about sales and bringing in more clients. They discouraged advisors from getting their CFP® certificate because they felt it would take time away from bringing in clients. But how could I be a financial "advisor" if I didn't have the education to "advise" clients? It didn't make sense then, and it still doesn't make sense now.
In my opinion, when choosing a financial advisor, ensure they have the education and background to provide meaningful advice. Due to the designation requirements I outlined, selecting a CFP® is one way to ensure your advisor is not only educated but continuing to be educated on changes in the industry. (Search for an advisor with a CFP® designation here.) When you connect with an advisor, you can also ask: "Are you a CFP®? What other credentials do you hold?"
3. Align Your Strategies
When I started as a financial advisor, I started working with a few clients who left after a few months. I realized our strategies were not aligned. Now when talking with a potential client, we spend a good bit of time talking about our investment philosophy to make sure it aligns with theirs. If not, then we choose not to work together.
If you want a long-term, disciplined, non-emotional, and strategic approach, then your strategy would align with ours. If instead, you like action and prefer your advisor to call you with buy and sell recommendations and tell you when to get in and out of the market, our strategies won't align. Educate yourself, so you know your investment and financial philosophies, and find an advisor that mirrors your philosophy.
Ask: "What is your investment philosophy? When will you change my portfolio and perform trades?"
4. Work with a Fee-Only Advisor
There are also several ways a financial advisor can be paid. Some advisors receive a commission from the investments and products they sell. If an advisor works like this, it might be challenging to figure out if they created your investment portfolio because it was good for you or because it was good for them.
Other advisors work as fee-only and are paid directly by their clients, not by an investment or product company, and don't receive commissions or marketing fees. For example, a fee-only advisor might charge a planning fee or assets under management fee (AUM), an annual percentage of the assets they manage. Both fees are paid directly by the client instead of an outside party. These fees help reduce the advisor's conflicts of interest.
Advisors who belong to the National Association of Personal Finance Advisors (NAPFA) agree to only receive compensation from their clients and no one else. You can find advisors in the NAPFA here.
Ask: "How are you compensated? Are you a fee-only advisor? Do you receive commissions or marketing fees?"
5. Find Someone With the Correct Specialty
The financial planning world can be complicated. Your optimal strategy will depend on your situation, the wealth you have, the goals you are trying to achieve, your current and future tax bracket, and your risk tolerance, among other things.
Suppose you are trying to determine your retirement lifestyle and charitable giving strategy. In that case, you will want to work with an advisor who has experience helping people make the most of their retirement and giving. If you are interested in learning to budget and save for your first home, you may want to seek an advisor geared towards helping people set up a financial foundation and learn financial basics.
If you want to invest in a particular way, such as Environmental Social Governance (ESG) investing, make sure your advisor is familiar and experienced with that type of investing.
Ask: "What is your specialty? What is the make-up of your typical clients? Where do I fit in with your client base?"
6. Choose an Advisor Team That Will Be There for You
How will your advisor handle vacation or sick time? If your advisor is out of the office, will there be someone to help answer any burning questions or to help access funds with a quick turnaround? Some advisors work alone while others work in a team that backs up each other. The teams make sense. An advisor that takes care of themselves by taking a vacation from time to time will be able to be healthy and present to answer questions and provide custom recommendations.
What happens when your advisor is getting close to retirement? Will they sell the business? Or, are they training younger advisors to help you continue receiving the same great advice they've been providing you for years? Teamwork and succession planning may make a difference to your ongoing financial health.
Ask: "What happens when you are out of the office? Who is your backup? When do you plan to retire, and what is in place for your clients when you retire?"
These are a few items to consider when choosing a financial advisor to make sure you find someone that is a good fit for you. You want to ensure you are comfortable with your advisor because the best way to receive custom advice is to share your goals, values, and dreams with that person.
Finally, you want to be sure the advisor is in good standing and doesn't have disciplinary issues. You can use the SEC Investment Adviser Public Disclosure site or FINRA Broker Check to check out an advisor's history.
To learn more or start a conversation with one of the fiduciary financial advisors, we invite you to learn more about our team.